Million Dollar Newsletter Ideas in 2023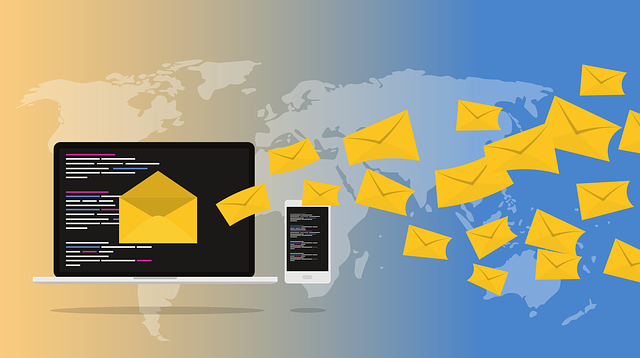 Newsletters have boomed in popularity over recent years. Many companies and solopreneurs have made millions of dollars from their newsletters alone, making them a solid asset in any business model.
Email is a very personal communication channel. Well, it's not too personal like iMessage, for example, but still personal enough to establish a long-lasting relationship with your audience. It's also convenient – who wouldn't want to get bite-sized stories or tips about the topics they're interested in delivered right to their inbox, anyway?
Here, I've shared some of the most impressive newsletter ideas that have generated millions of dollars for their creators to inspire you.
Is Email Marketing Dead?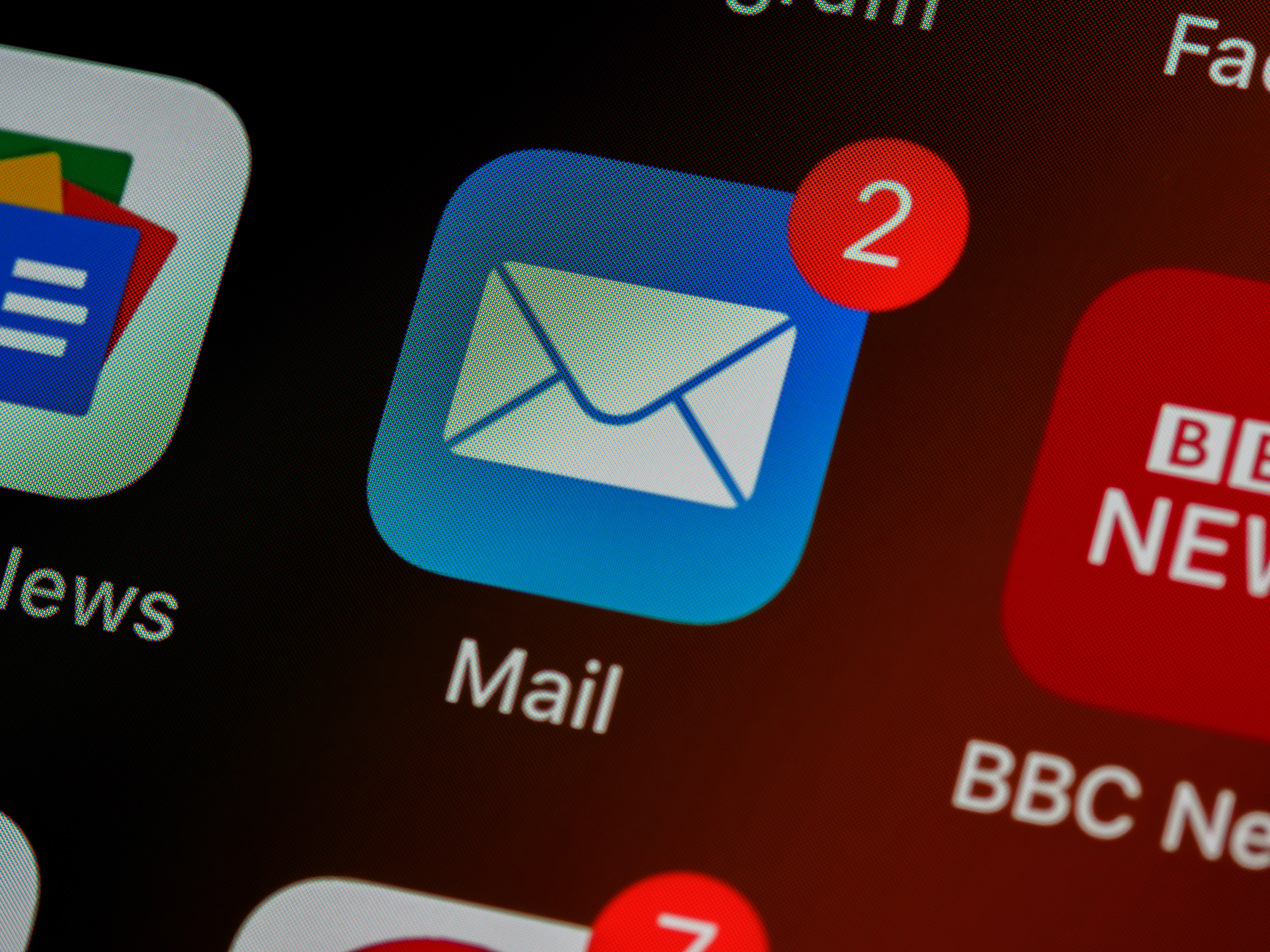 If you have any level of exposure to the digital marketing industry, you've probably heard people claiming that email marketing is no longer effective, but that's far from true. Email marketing is still one of the most effective B2B marketing channels for businesses of all sizes.
Don't believe me? Let's talk numbers, then!
Based on recent research by Radicati, the number of email users is expected to hit 4.37 billion users in 2023. That's more than half of the planet's population, which presents an attractive opportunity for marketers to reach their audiences with email newsletters.
Another stat from Barilliance shows that the average global email conversion rate was 8.17% in 2022. In addition, according to Databox, 33% of marketers send weekly emails to their leads and customers, and at least 26% send more than one email per month.
Seven-Figure Newsletter Ideas to Get the Juices Flowing
Alright, now let's explore some exciting multi-million dollar newsletter ideas that generate lots of revenue in a short time.
Contrarian Thinking (Estimate: Multi-Million Dollars – 2023)
Category: Business and entrepreneurship
Everyone talks about super exciting business ideas that have never been there, so Codie did the exact opposite. She created a newsletter that guides people on how to create successful "boring" businesses.
Codie Sanchez has managed to build a multi-million dollar business with her newsletter idea in less than 3 years. She promoted herself everywhere and capitalized on the uniqueness of her niche: traditional boring businesses.
The Newsette ($40 Million – 2021)
Category: Women-focused business and lifestyle newsletter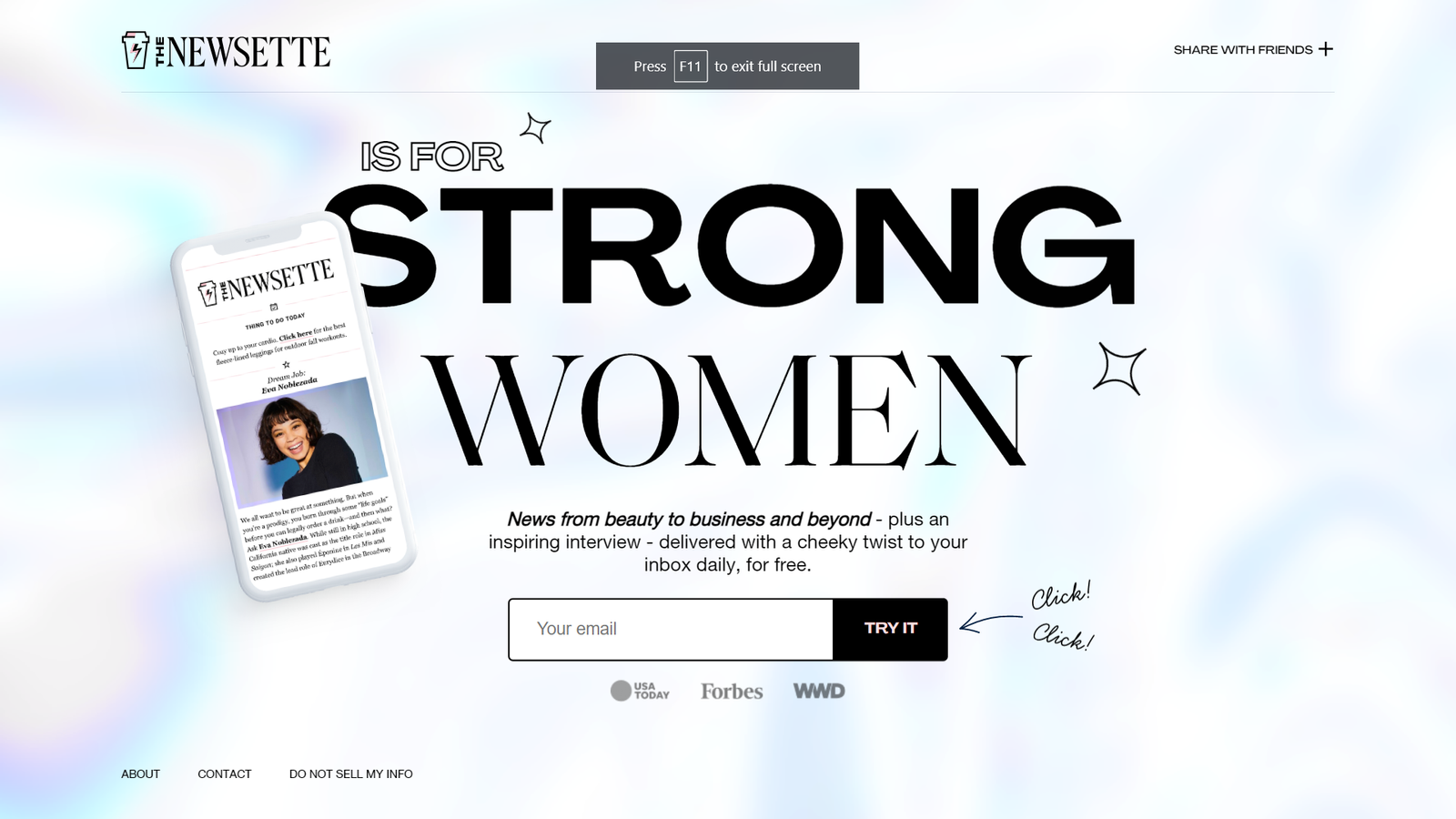 The Newsette is a daily newsletter that was created for women and only women. With over 500,000 subscribers, Daniella Pierson has made a whopping $40 million with her newsletter.
The Newsette talks about beauty, business, and other topics that might interest women of all ages. Daniella also interviews influential people and subject matter experts to keep her subscribers engaged and interested.
The Saturday Solopreneur Weekly Newsletter ($1.7 Million – 2023)
Category: Soloprenuership – entrepreneurship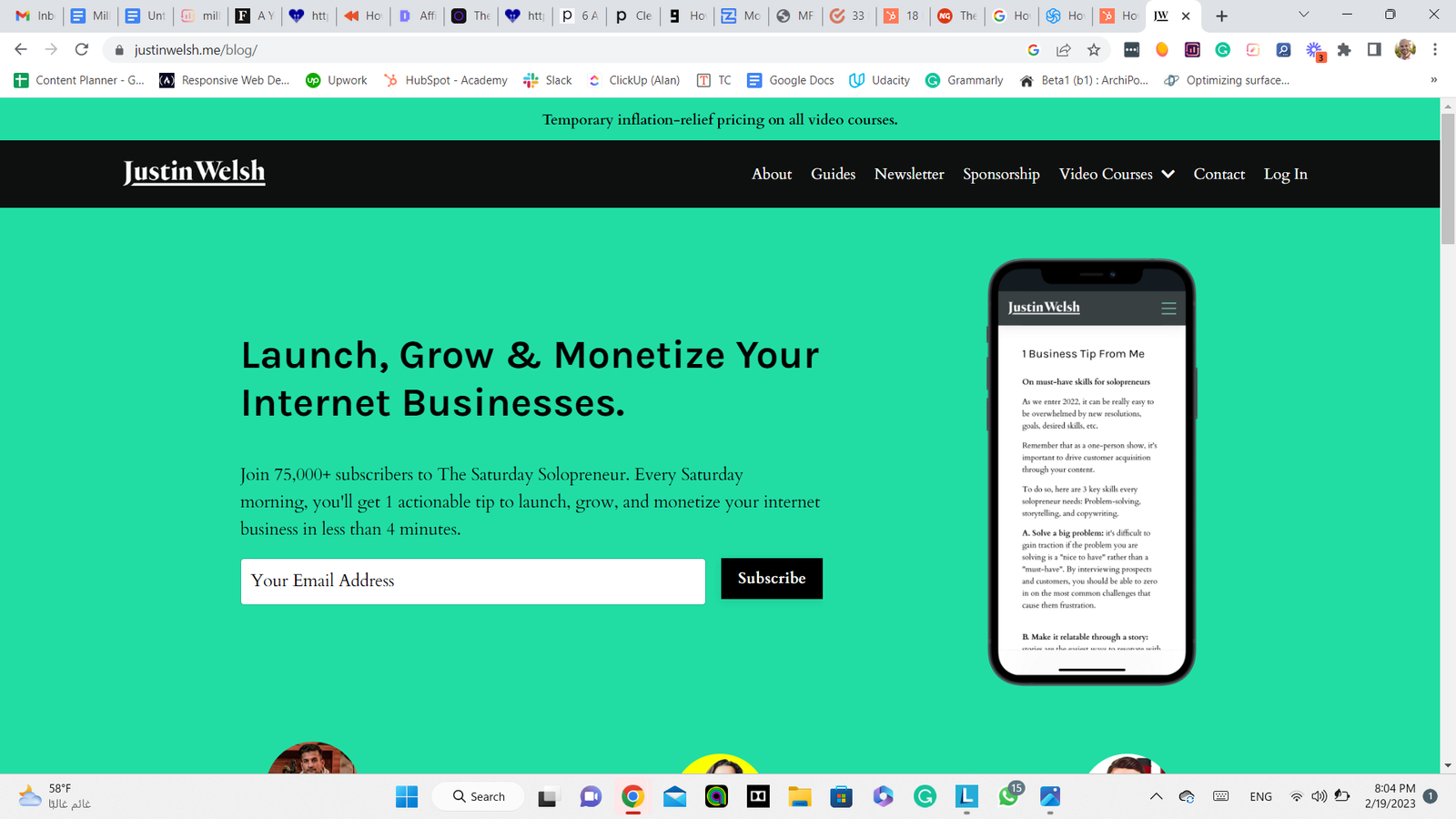 In his weekly newsletter, Justin Welsh shares how he utilizes content distribution to reach and grow his audience on different social media channels.
He talks about the secrets of his success and how the systems he has put in place for everything in his life have made him reach more people, establishing himself as a thought leader in the industry.
Justin monetizes his newsletter with courses and other products.
TheDailySkimm (Estimate: Millions of Dollars – 2022)
Category: Bite-sized stories and news
TheDailySkimm is just as it sounds: a free newsletter where the creators share their most interesting stories, industry trends, current events, and business news in bite-sized emails. It was founded in 2012 by two former NBC News producers: Danielle Weisberg and Carly Zakin.
For them, the news is more than just their career; it's what they're most passionate about in life.
Currently, TheDailySkimm has over 3.5 million subscribers and 1 million social media followers, with an announced email open rate of 40%.
How to Write Your Own Newsletter
If you want to launch your own newsletter and start making money online but don't know where to start, follow these steps:
Pick a Narrowly-defined Niche
The first thing you need to do before writing a newsletter is to define your niche. Choosing a narrowly defined niche gives the impression that you're a subject matter expert. Plus, you'll have less competition to deal with.
Of course, you still need to be confident in your expertise in the niche. If you're an accountant, it won't make sense to launch a newsletter about cybersecurity. It also has to be a niche that you're really interested in so that writing the newsletter doesn't become boring later.
Define Your Value Proposition and Turn It into a Weekly Offer
When creating a newsletter, you need to think about what's in it for your audience. How will your newsletter help your readers? What makes it any more special than the hundreds or thousands of other newsletters that talk about the same topic?
Once you've figured that out, you need to think about how you can turn this into a bite-sized weekly offer that won't make your audience hit the infamous unsubscribe button.
Figure Out Who Your Audience Is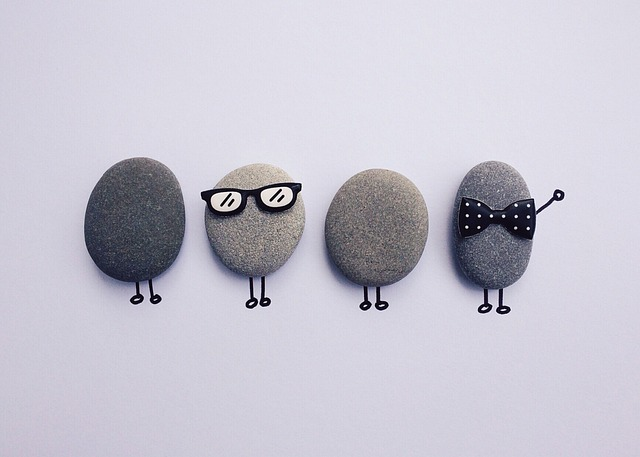 Next, you need to think about who might be interested in your newsletter. For example, if you're launching a newsletter about how young adults can diversify their sources of income, your target audience could be college students or recent college graduates that are looking for ways to make more money.
Of course, this is just a very brief description of a target persona. For more about creating customer profiles, check out this guide.
Build an Email List
Now that you have an idea of who your target customers are, you can start building your email list.
Spread the word and tell the people in your circles and professional network about your newsletter. Start thinking about the people that match your idea of your target persona and reach out to them with personalized messages that make them interested in your newsletter.
You can also promote your newsletter in relevant social media groups and on your social media profiles. Another good idea is to create a compelling landing page that invites your prospects to subscribe to your newsletter.
Start Writing and Sending Emails
Once you have a decent email list, you can start now writing your newsletter. Keep your writing simple, concise, and straight to the point. Respect your readers' time and make them find what they opened the email for easy. Creating a mind map to organize your thoughts can be invaluable here.
You might want to start with a low-frequency send rate to gauge the interest of your audience before spamming their inboxes with tons of emails daily and ending up with lots of unsubscribers. Once every one or two weeks should be a good starting point.
There are many email marketing platforms that can make this process simpler with automation tools, such as MailChimp and Klaviyo. These platforms also help you track relevant email metrics, like open rate and bounce rate.
Conclusion
So these were some of the multi-million dollar newsletter ideas that caught my attention.
Starting a newsletter business requires a solid plan, consistency, and real-life expertise with the subject. Whether you'll be sharing news articles, quick tips, or hot topics, you'd want to use your own words and make the newsletter unique to get your first few readers.
Over time, you should be able to grow your newsletter and become the next multi-million dollar newsletter solopreneur!