Best Project Management Software in 2023 (Ranked & Reviewed)
When your company grows to the point where simple checklists no longer work, project management software is the next step up in scaling. Project management tools contain many features like task management, kanban boards, approval process, reporting, and workflows.
What is the Best Project Management Software?
There are over 100+ project management software in the market, so it can be daunting to find the right one for your business. This article will help you find the right project management tools and features that fit your company, whether you're a non-profit, small, or large company. Here are my top picks for the best project management software.
All of these software reviewed have the core capabilities of project management software:
Task management
Automated workflows
Scheduled alerts
Reports and dashboards
Customizable workflows
Forms and ticketing
In-app collaboration
User group management
Monday.com
Overview
Monday was built as a project management tool that has quickly expanded into other areas of the business like CRM, Sales, HR, and IT. It focused on the affordable and simple side of the market and quickly rose to one of the most popular project management software.
Highlights
Usability: Monday spent a ton of time making sure their product was intuitive enough that most people could start using it with a few clicks.
Workflows: Monday has a simple fill-in-the-blank workflow tool with over a hundred workflow template selections.
Feature Set: You can add contact management, sales pipeline, campaign tracking, and support ticketing capabilities without leaving the platform.
Pricing

Monday offers a lot of feature sets, so the price varies by the packages you purchase but focusing only on their project management tool, it ranges from $9/mo to $20/mo per user.
They offer a free plan for up to 2 users if you want to try it yourself. However, automation is only included in their $12/mo standard tier, which is one of the baseline features needed when making the jump from simple productivity tools.
Customer Sentiment
The Positive:
Organize all project information in a simple and clean view
The different board views and reporting tools are incredibly robust
Easy to communicate with team members
The Negative:
Missing feature to create repeat tasks
Unable to create date groups for boards and reports
Missing integration options with other popular software
Wrike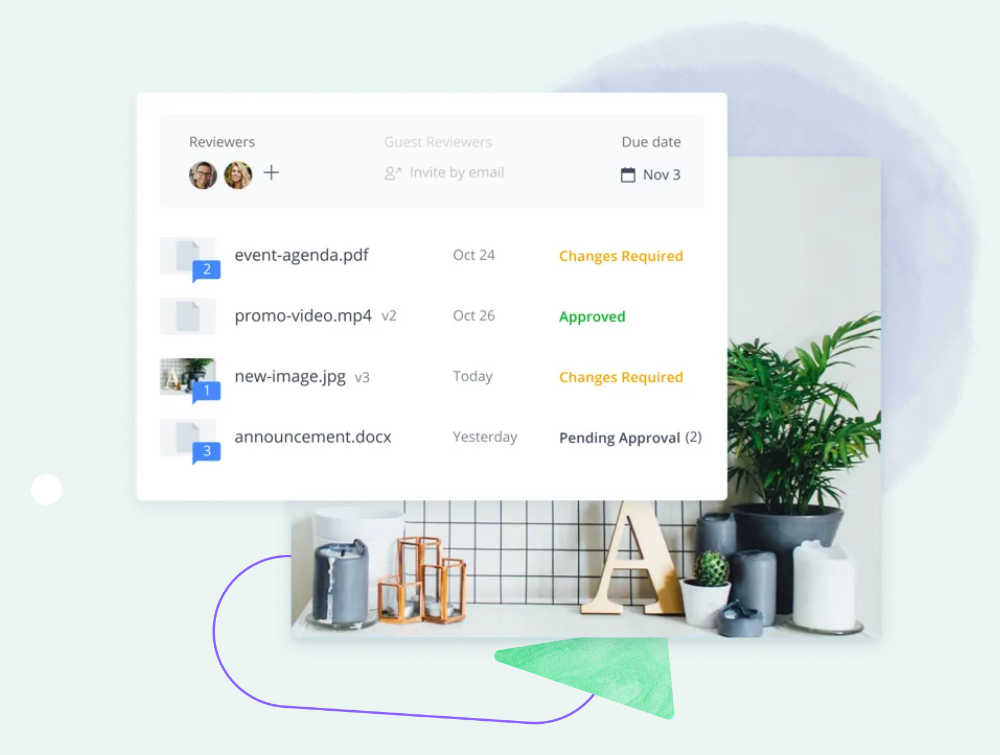 Overview
Used by Google, Siemens, Nickelodeon, Lyft, and 20,000 other customers, Wrike has earned its place in the pack of leaders for project management tools. With a similar level of features and usability you would expect, the key difference is in the details and small differences in how you use the tool that makes Wrike different.
Highlights
Onboarding: One of the hottest areas in software is improving the onboarding experience, and they do a great job with built-in guides and tips to help users get started.
Enterprise Grade: Wrike has the more powerful features for larger companies, which makes it a great tool for complex or high-volume task management.
Agency Focused: If you need to work with people outside your company constantly, they've built user control, communication, and external engagement as core functions.
Pricing
Starting with a Free plan of $0 per user/month, they offer basic project management features. To create a custom workflow and automation, you must get the Business plan at $24.80 per month/user, which is on the pricier side of tools.
Customer Sentiment
The Positive:
Many customers highlight the approval process feature
Responsive customer service
In-app communication is great at reducing internal emails
The Negative:
Too flexible, allowing teams and individuals users to create messes
Difficult to get refunds
Not able to migrate a list of tasks from a template into a project
Ganttpro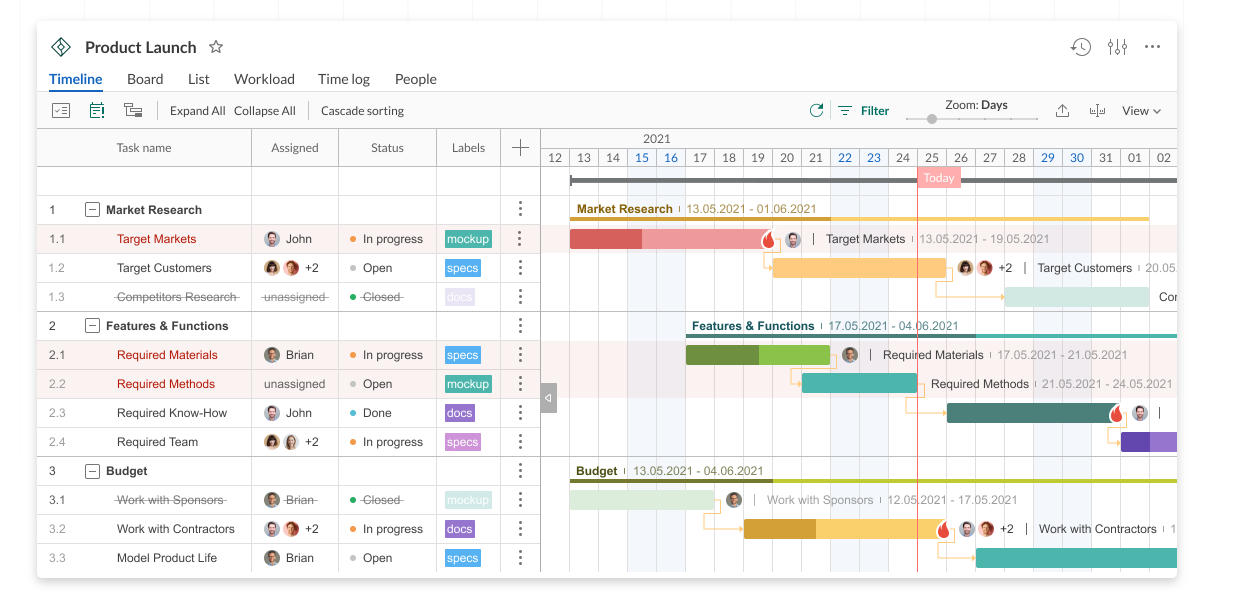 Overview
If you live and die by the Gantt chart, GantPro is one tool for you. Its focus is more on waterfall project management over the card flipping agile approach. If you need to create complex dependencies and sub-tasks, this tool will serve you well.
Highlights
Clean Interface: Maintains clarity when faced with more complex projects and associations
Charts: Easy visibility into project timelines and details
Forecasting: Project planning is easy to build out and assess to actual timeframes
Pricing
Unlike the other tools mentioned, GanttPro has automation in its lowest tier, starting at $7.99 per user/month. That being said, some teams would desire features that would cause them to upgrade to a higher plan. Luckily the higher tiers of Pro $12.99 and Business $19.99 per user/month aren't that far of a jump from base pricing.
Customer Sentiment
The Positive:
Popular with academic institutions and researchers
Easy to link tasks to other sub-tasks
UI kept simple for ease of use
The Negative:
Limited functionality in non-core areas
Some features don't match pricing levels
It can be difficult to find certain settings
Asana
Overview
One of the top contenders on the market, Asana has all the features you would expect in a clean interface. It's the small differences in UI choices like icons indicating the number of sub-task, comments, and likes or the workflow tool that allows much more complex decision trees that make the difference.
Highlights
Milestones: Goals and milestones are easier to report statuses
Charts: Over 150 integrations make Asana a favorite for enterprises
Customizable: Much of the workflow and interface can be customized to suit different user roles
Pricing
Asana's free plan allows up to 15 teammates, higher than most competitors. To get the basic functionality you'll need for most companies, the premium at $10.99 per user/month should work unless you need approvals, complex forms, and certain integrations.
Customer Sentiment
The Positive:
Popular with academic institutions and researchers
Easy to link tasks to other sub-tasks
Modern user interface
The Negative:
No out-of-the-box time tracking
Prioritization can be difficult without creating custom fields
Has a higher learning curve for admins
Freedcamp – Free and best for Non-Profits
Overview
I've been using freedcamp for years in their free tier and love what they provide at that level. While some features are hard to find, the learning curve isn't a big deal. They don't offer automation but provide many other features you won't get in other software at the same level.
Highlights
Milestones: easy to add and see the progress towards a goal
Customizable: each project can be quickly customized to include or exclude functions you need for a project
Simple: The UI keeps things simple enough not to lose the users
Pricing
One of the more affordable project management platforms, freedcamp starts at $0 for unlimited users. Their next tier Pro is just $1.49 per user/month. They do offer invoicing, advanced reporting, CRM, and ticket tracking starting at the Business tier at $7.49 per user/month.
Customer Sentiment
The Positive:
The base tier is unlimited users and free
Project customization is easy
Milestones make tracking simple
The Negative:
User interface is a little outdated
No workflow automation functionality
No start dates in the free tier
What is Project Management Software?
A Project Management Software is a tool to help organize tasks and manage workflows. They are built to have task organization, automated workflows, reports and dashboards, and in-app collaboration.
Summary
We reviewed the best project management software on the market for different types of needs and defined what the software does and what to expect when using it. We're constantly on the lookout for better tools that fit different types of companies, so submit a use case we haven't addressed yet.